Monograms
A gobo or monogram is shown through a special projector.  Monograms are a popular way to display names, initials, logos, or a design.   Gobos are made of metal or glass.
First of all, each monogram is customized to the meet the needs and wants of the client.  The piece of metal or glass is cut in order to display light through it.
Because light passing through the transparent slide and lens, it results in an image that is large.  This large image is projected onto just about any type of smooth surface, ceiling, walling, floor or pipe and drape.
In addition, gobo projectors are used inside or outside.  You just have to make sure the light on the projector is strong enough to display outside.  Since gobo projectors are used outside, the equipment for outside use comes a little different than the one used inside.
A Monogram for Outdoors?
Opposite to the indoor version, the outdoor versions of the projector are water proof.  In addition, gobo projectors are as large as 150 feet in diameter in order to cover an entire building, and have a watt capacity of up to 12,000 watts.
Furthermore, monogram projectors are increasingly popular in retails environments.  It catches the customers attention, and weddings because it catches the attention of guests.
Seems like using a gobo has a TON of benefits for your wedding and or corporate event.  However, they are just the beginning.  Monograms are way cool, but Vivid Monograms are a game changer.
Vivid Monograms words, numbers, dates, designs and animates them.  Most of all they are not displayed via a projector, they are displayed on an LED monitor or television.  Due to the digital nature of vivid monograms, they are designed through software.   And they are customized with the style of lettering, colors, and the design in the background.
In conclusion, whether you select a monogram or a vivid monogram, you are most surely going to capture the attention of your guests.  It will be an element that they will not forget.
MONOGRAM
MONOGRAM
MONOGRAM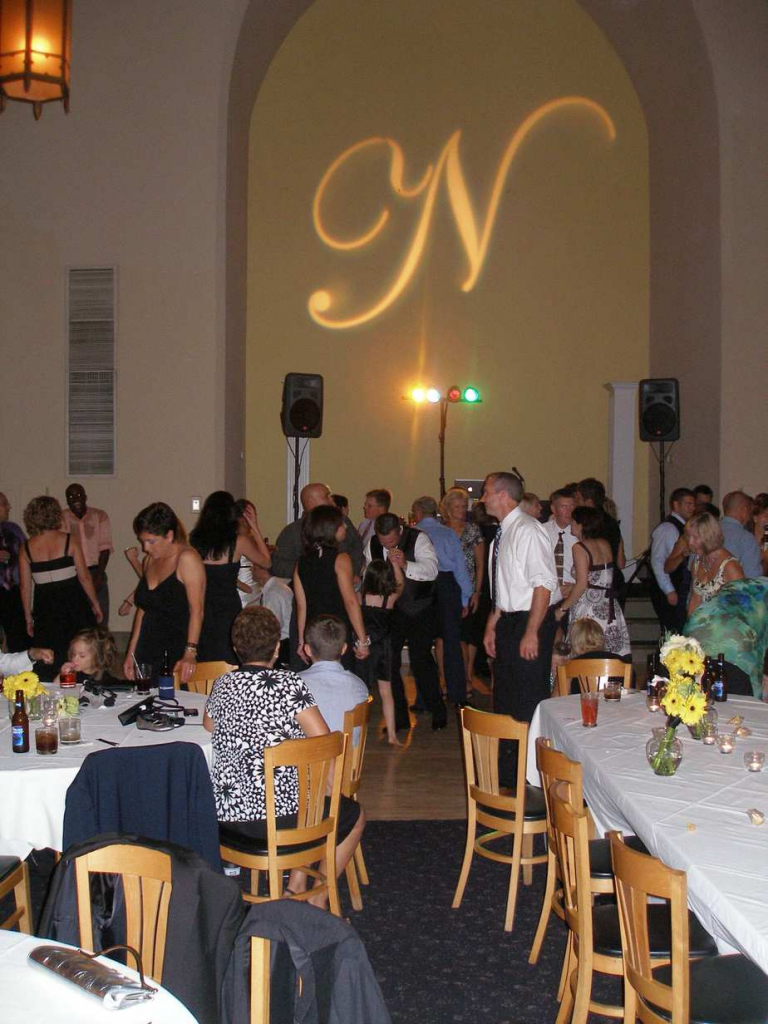 MONOGRAM